Contact Info
Penson Veterinary Office
Harry G. Penson, DVM
495 Nassau Blvd.
West Hempstead, NY 11552
Phone: (516) 538-2939
Fax: (516) 564-9650
Email: DrPenson@pensonvet.com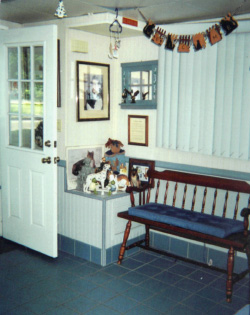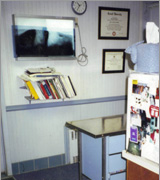 About the Practice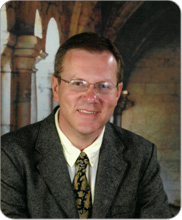 Dr Harry Penson grew up in West Hempstead and decided to open up his veterinary practice in 1991 in his home community. Dr. Penson's veterinary practice is located at his home residence with an atmosphere like that of a country doctor. When you call the practice, you will get Dr. Penson himself answering the phone. Penson Veterinary Office offers outpatient medicine and surgery. Dr. Penson schedules his office appointments so that there is no waiting for you. If Dr. Penson anticipates that you won't be able to be seen at your scheduled appointment time, he will call you to adjust your arrival. Dr. Penson's hours are flexible to adjust to owner's schedules. Early morning or late night appointments are available as well as traditional times. Dr Penson's office is open some part of every day of the week, including holidays.
If your pet suddenly gets sick, rest assured that you will be seen at some point that day. Dr. Penson does all office exam procedures in front of you, such as blood sample taking, ear cleaning, dental tarter removal (if your pet allows), nail trims, anal sac expression and vaccinations. If your pet needs surgery, you can stay with your pet up to the last minute before the procedure begins. Typically your pet's surgery will be the only one scheduled for that day. Your pet will be ready to return home to you within a few hours after surgery. Post surgical follow up exams are included and encouraged.
House calls are available upon request.

About Dr. Penson
Dr. Harry Penson received his veterinary degree from Cornell University at the New York State College of Veterinary Medicine in 1985. Before Cornell, Dr Penson attended Adelphi University receiving his BS in Biology in 1981. Dr. Penson has worked for nonprofit animal shelter organizations for 24 years. Dr. Penson is also a father of 2 children.
Membership Organizations
• American Veterinary Medical Association
• American Animal Hospital Association
• West Hempstead Chamber of Commerce
• West Hempstead Community Support and Civic Association
Accreditation
• New York State Veterinary Facility Accreditation Program
If you are interested, please feel free to call Dr. Penson.